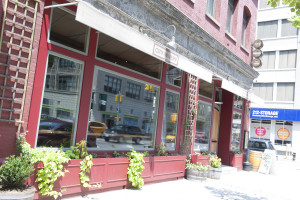 The City Winery: Boardwalk Jazz's NYC Home
PJ Rasmussen and the Boardwalk Jazz band have a monthly residency at the renowned City Winery in NYC, where they play Sunday brunch. The Winery has featured some of music's biggest names, from James Taylor to Prince and beyond. See when the band is playing next on the Events page, and get tickets here.
See a recent review of the show here.
The Birthplace of Boardwalk Jazz: Asbury Park, NJ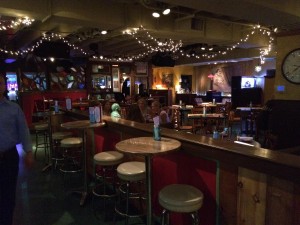 The Langosta Lounge was the birthplace of the original Boardwalk Jazz series. The Langosta has featured PJ Rasmussen's trios for several years. Located in the center of Asbury Park's mile-long boardwalk, it's unique flavor was captured by the Newark Star Ledger:
Mash together a hipster retro Manhattan club with a New Age vegetarian cafe, a no-frills Cuban cafeteria and a rockabilly surfer burger bar and you might end up with a restaurant something like Langosta Lounge in Asbury.
Somehow it works, in a simultaneously let-your hair-down but evolved 21st-century-fusion kind of way.
Langosta Lounge is beyond eclectic; this oceanside restaurant is both sleek and modern and Shore honkytonk (recycled elements abound; the ceiling lights were former beacons for underwater movies).